A E Dudley, chief Justice of the Gibraltar Courts Service, has issued a £5.0m (€5.7m/$6.0m) global freezing order on the assets of former Mansion Casino chief executive Karel Christian Mañasco.

Mañasco joined Mansion in 2010 and initially took on the role of chief financial officer in 2012, before going on to also become CEO in January 2017.
However, Mañasco was suspended by Mansion in September 2021 as the Gibraltar-based online gambling operator launched a disciplinary investigation into his actions while at the business. Mañasco resigned from the operator in December of the same year.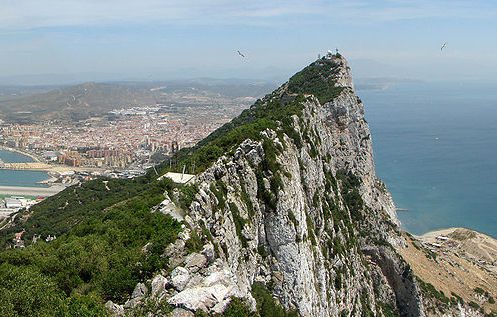 Last year, Mansion filed a claim with the courts in Gibraltar alleging Mañasco had breached his duties, with the operator seeking damages.
Among the claims made by Mansion were that Mañasco paid himself bonuses of €327,033 (£288,111/$347,139) and £427,500 in the 2019 and 2020 financial years, respectively, as well as a sum of £66,237 in personal allowance payments he was not entitled to.
Mañasco was also alleged to have made payments of €2.5m and £127,073 to a company known as White Wizard Media incorporated in the Marshall Islands, without it having provided any known services to Mansion.
Other claims included Mañasco failing to take reasonable steps to comply with directions given by the regulatory authority in Gibraltar, which resulted in Mansion having to agree to a regulatory settlement of £850,000.
Mansion said Mañasco also caused the operator to purchase four high value vehicles for his own personal use at a cost of £192,140, as well as payments of £27,876 and €91,935 for luxury watches that were no use to Mansion and Mañasco failed to account for.
In addition, Mañasco was alleged to have racked up £249,951 worth of corporate credit card charges for personal expenses, £14,756 to purchase a domain name that Mansion said was for his own benefit, and £71,931 in other personal expenses including legal fees and rent.
Mañasco denied the allegations, saying as CEO of the operator, he was authorised to order and oversee all of the transactions noted in the filing and he was acting in the interest of the business.
However, Dudley and the court sided with Mansion group, ordering a £5.0m global freezing order on Mañasco's assets.
Mañasco stated he would contest the ruling.
Site closures
Last month, Manion closed down its UK casino business, with its three brands – Mansion Casino, Slots Heaven and Casino.com all announcing to customers that the company would be winding down operations.
This was Mansion's second wave of brand closures – having also announced it would shut down its sports betting brand MansionBet in March 2022.
Source: Read Full Article