Following the completion of 888 Holdings' acquisition of William Hill International earlier this month, 888 has appointed a new leadership team. Now one of the world's biggest online betting and gaming operators, 888 is making big changes at the company. Meanwhile, it has sold off its bingo assets to Saphalata Holdings.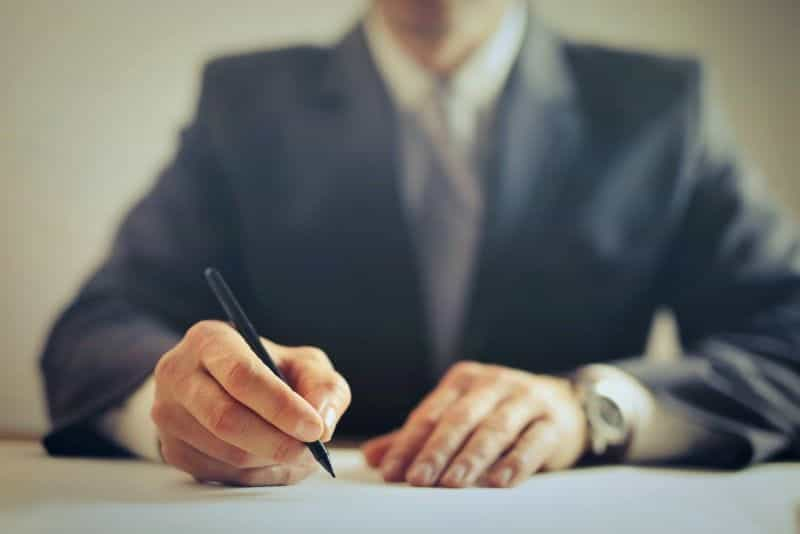 The completion of the acquisition has made 888 Holdings one of the largest online betting and gaming groups in the world. ©Andrea Piacquadio/Pexels
New Leadership Team
888 Holdings completed its much-publicized takeover of William Hill on July 1st. With new assets including William Hill's high-street sportsbooks and online brand Mr Green under its belt, 888 is now considered one of the largest combined betting and gaming operators in the world. Under its new leadership, 888 has already made a number of significant changes at William Hill.
In preparation for the takeover, William Hill's former CEO Ulrik Bengtsson stood down from his role, after four years leading the company. His tenure saw the sale of William Hill to US casino giant Caesars Entertainment for a staggering £2.9 billion. However, Caesars was only interested in retaining the firm's US assets as part of its strategy to diversify into sports betting.
In September 2021, a deal was struck to sell William Hill's remaining international assets to 888 Holdings for £2.2 billion. The assets taken over by 888 include William Hill's extensive portfolio of UK betting shops, as well as its European operations. Before the takeover was completed, the company's enterprise value was revised down to between £1.95 billion and £2.05 billion.
Taking over from Bengtsson is CEO of 888, Itai Pazner. He has led 888 since 2019, and has held roles in the operator's top management team since 2017. Pazner has worked at 888 since 2001, and is credited with launching the 888.com brand in the UK and positioning it as one of the country's top three online gaming operators.
The completion of the takeover has seen a new executive leadership team appointed at William Hill, as 888 seeks to shake up its operations. CFO Yariv Dafna, CSO Vaughan Lewis and COO Guy Cohen have all been transferred directly from their equivalent roles at 888. Former COO of 888 Naama Kushnir is now William Hill's Chief Transformation Officer.
Chief Product and Technology Officer Satty Bhens, Chief People Officer Mark Skinner, and Managing Director UK Phil Walker have all retained their William Hill roles. The only new appointment to the team is Harinder Gill, who will join as Chief Risk Officer on August 3rd.
Combined Strengths
CEO Itai Pazner was delighted to announce the completed takeover of William Hill, and is optimistic that the combination will mark a great new chapter for 888. Pazner took the opportunity thank Bengtsson and outgoing CFO Eric Hageman for their work at William Hill, wishing them luck for the future. He added:
"We have built an outstanding leadership team, combining strengths from across both businesses, and as I look at the future, the combination of our product and content leadership, powered by our proprietary technology, and our world class brands, gives us a powerful platform for growth."
The acquisition has enabled Gibraltar-based 888 to triple in size. 888 is well known for its array of online gambling brands, which include casino, poker and sports offerings. The operator has also expanded into the US sports betting market, launching Sports Illustrated Sportsbooks in Virginia and Colorado. The company is listed on the London Stock Exchange and is a constituent of the FTSE 250 Index.
William Hill is one of the most experienced sportsbooks in the world, and has been operating for 88 years. In the UK, it is responsible 1,414 betting shops, as well as a number of online gambling platforms. However, the company has struggled in recent years due to the COVID-19 pandemic, changing legislation and regulatory penalties.
Lord Mendelsohn, who has chaired 888's board of directors since 2021, was also pleased to see the transition completed. He praised the quality of the management team, which consists of talent from both businesses. Explaining what the takeover would mean for the future of 888 and William Hill, Mendelsohn stated:
"This combination brings together two high quality businesses to create a powerful, global betting and gaming business. We believe the acquisition will create significant value for shareholders, creating a combined business with leading technology, products and brands across sports betting and gaming."
Bingo Businesses Sold
Following the completion of the takeover, 888 has announced the appointment of three Non-Executive Directors. Andrea Gisle Joosen, Andria Vidler and Randy Freer will bring expertise from a broad range of sectors. Joosen served as an NED at Mr Green before its acquisition by William Hill, and is currently an NED for Currys in the UK and Billerud AB in Sweden.
Vidler has thirty of years of experience in marketing and technology, including as CEO of Tag EMEA and Centaur Media. She has held senior positions at the BBC, Bauer Media and EMI Music UK and Ireland. Vidler has also gained insight of the betting and gaming sector as a non-executive at Gamesys.
Freer acts as Chief Executive of business vision and brand narrative advisory at The Freer Company and is former CEO of streaming giant Hulu. He has previously held COO positions at Fox Networks Group, the National Geographic and Big Ten Network.
While 888 now has an impressive team at the helm, the operator is facing challenges. It has been reported that JP Morgan and Morgan Stanley, the investment banks which underwrote the £1 billion acquired to support the purchase of William Hill, are facing difficulty in securing investors.
The banks have allegedly taken on £760 million of 888's debt, due to the lack of buyers. The debt sale was originally planned to be completed alongside the merger, but has been delayed. Rising inflation has undermined investment in debt transactions across the market.
On July 7th, 888 announced that it completed the sale of its B2B and B2C bingo businesses to Saphalata Holdings, a member of the Broadway Gaming Group. Saphalata agreed to buy 888's Dragonfish brand for $45.25 million, or £37.4 million, in December 2021. 888 will provide transitional services for one more year, after which time another $2 million will be payable.
Source: Read Full Article